Jain , Shri Nihal Singh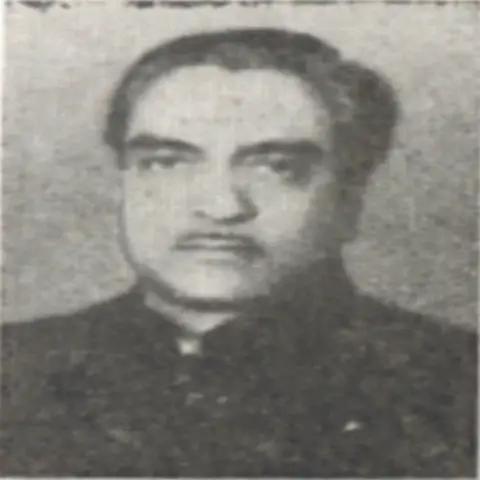 Party Name : Congress (I)
Constituency : Agra
State : Uttar Pradesh
Member Experience : Elected to Loksabha 2 time
Last Loksabha Attended : 8

More Information :
JAIN, SHRI NIHAL SINGH, B.Sc., B.E., [Congress (I)—Uttar Pradesh, Agra, 1984]  s. of Shri Fateh Singh; b. at Agra, July 9, 1939; ed. at Annie Besant College, Varanasi, St. John's High School, Agra College, and Dayalbagh Engineering College, Agra; m. Smt. Neelam, February 26, 1963; 2 s. and 1 d.; Cine Exhibitor & Distributor; associaied with Indian National Congress since beginning; Member, Agra Nagar Mahapalika, 1968-73; Member, Executive Committee, P.C.C., Uttar Pradesh; General Secretary, City Congress Committee Agra, 1972-80 and presently its President since 1980; Member, (i) Naitik Nagrik Sangh; (ii) Managing Committee, Smt. B.D. J. Girls Degree College for several years; Member, Trustee, (i) Agra College, Agra, (ii) B.R. Trust, since 1967 and (iii) Achal Trust, Agra since 1973; Member, (i) Seventh Lok Sabha, 1980 - 84 and (ii) Committee on Public Undertakings, 1982-84.
Social activities:  Successfully organised 30 eye camps in the rural areas of Agra District under the auspices of Sanjay Gandhi Memorial Trust. Favourite pastime and recreation:  Chess and photography. Special interests:  Reading. Sports and clubs:  Cricket and Swimming. Permanent address:  Roshan  Mohalla, Agra, Uttar Pradesh.